14th International FRUTIC Symposium 2022
Photo: 123rf Sergei Vinogradov
We cordially invite you to the
14th International FRUTIC Symposium in 2022!
It will take place:
on 29th June - 1st July 2022
at Hotel Olympia, Valencia, Spain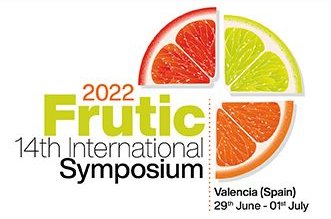 The FRUTIC symposium provides the platform for research network on emerging technologies or current issues in the industry. Topics capture technology advancement in production, harvest, postharvest, distribution and quality control of fruit, nut, and vegetables. This event is to provide a concerted platform that brings together academic scientists and all the role players from fresh produce industry, to interact with each other for the purpose of information dissemination, sharing practical experience and developing road maps for the most effective way to reach the common goals.
For further information on the programm, contact and organizational details, please visit this year's event page:
The first FRUTIC conference took place in Israel 1983, followed by USA, Spain, Japan, France, Germany, Italy and Chile. In 2017 and 2018 FRUTIC took place in cooperation with FRUIT LOGISTICA in Berlin, Germany, in 2019 FRUTIC was held in Hong Kong in cooperation with ASIA FRUIT LOGISTICA.
Get some insight in past FRUTIC symposia.